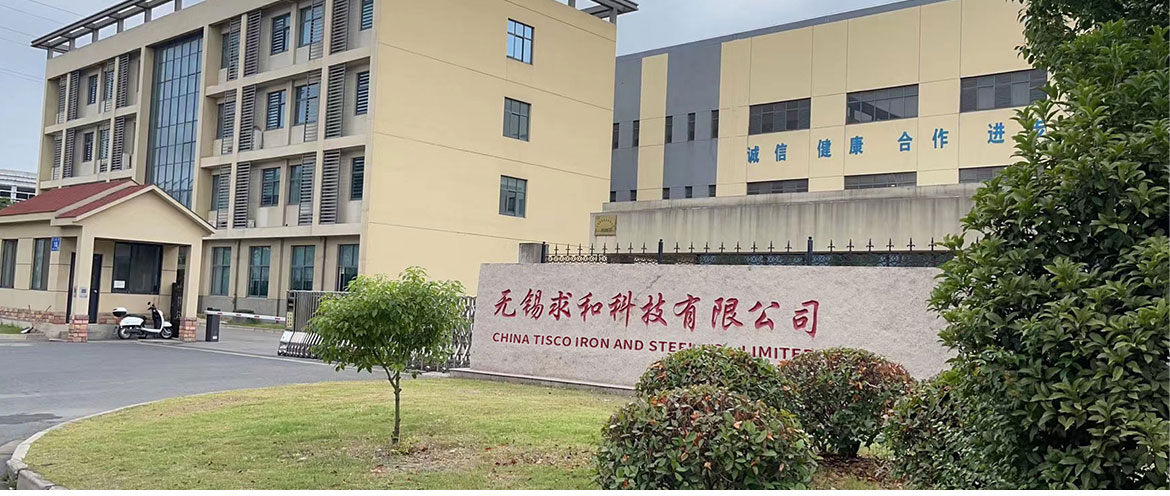 China Tisco Iron & Steel Co., Ltd. is located in Wuxi city,nearby the beautiful Taihu Lake. At present, Wuxi has become the largest distribution center of stainless steel in the country. It is close to the shanghai seaport and international airport, which is convenient to delivery the products by sea and air.
China Tisco Iron & Steel Co., Ltd. is mainly engaged in the sales of stainless steel plates, stainless steel coils, stainless steel strips, stainless steel pipes, stainless steel rods, and profiles. The materials include 200 series, 300 series, 400 series, such as: 201, 304, 304L, 316L, 321, 310S, 309S, 904L, 430, 410, 420.
The company has customers all over the country and involves a wide range of industries, such as home appliances, elevators, tableware, kitchen equipment, solar water heaters, mechanical equipment, pressure vessels, etc., providing stable and high-quality supply for domestic large and medium-sized engineering projects for a long time. With the strong support and concern of people from all walks of life, it has developed into a comprehensive business service enterprise integrating trade, processing and distribution.
At present, the company are also able to provide customers with the following processing : hot-rolled coil leveling, trimming, cut to length; cold-rolling coil leveling, cut to length; cold-rolled coil slitting ; At the same time, the company has a advanced processing center, the main processing products are:
1. Mirror surface (8K, 12K)
2. Hairline(HL) Oil long line surface/NO.4 Oil short line surface
Grain/Sand Blasting/Anti-fingerprint finish
3. Titanium plating (yellow titanium, blue titanium, black titanium, gray titanium, rose gold (red), champagne gold, bronze, brown, etc.)
4.Etched and embossing plate(Main style like: flower, chrysanthemum, cube, pearl plate, diamond, diagonal stripe)
5. Anti-skid plates mainly include (human-shaped, T-shaped) and imported anti-skid plates, etc., Guaranteed quality and Competitive price.
The company implements the business philosophy of winning by quality and customer first, establishes a good image of the company, and continues to innovate and improve in the same industry. Welcome new and old customers to send us inquiries.
Since the establishment of the company, under the guidance of the business philosophy of "cooperation, integrity, efficiency and innovation", with "respect, integrity, excellence" as the enterprise spirit and core values, it has successively cooperated with Guangzhou Lianzhong, Shanxi Tisco, Ningbo Baoxin, Shanghai Baosteel, Shanghai Krupp, Taiwan YIEH, South Africa's Columbus, South Korea's Posco, Outokumpu and other major manufacturers in the world or their agents established strategic cooperative relations.